Look at the photo, entitled 'Where Anthony Stands' and identify where he stands, literally.
Plus ça Change!
5 years ago, Bill Shorten posed for an Ad called 'Australians First'. Identify in the Ad where Shorten stands: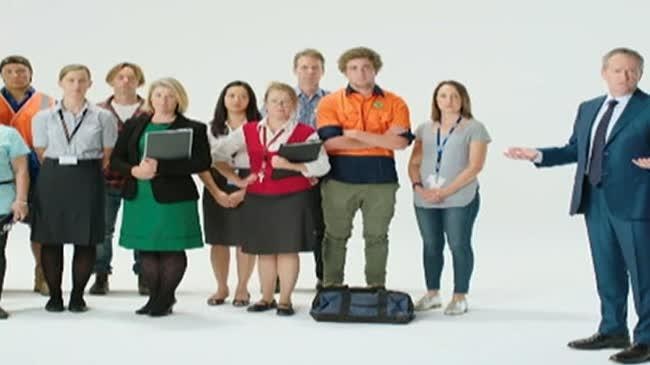 In 2017, "Anthony Albanese criticised an ALP video at the centre of racism accusations, saying it is a 'shocker' that should never have been produced".
Shorten [said that he] asked the Labor Party to review the 'Australians First' ad, which … promises to "Employ Australians First". The ad shows Shorten standing next to a group of 'mostly' white Australians.
And Today, Albanese stands amongst a group of exclusively female, 'mostly white' women.
The Labor party has shown through it's 'Climate' policies that it is not representative of Australians and not representative of Australian workers, whose jobs are at risk under it's Climate Change policies.
Albanese and Shorten can't help themselves – virtue signalling while dog whistling is part of their DNA